Have you heard of the signature Avon Haiku perfume family?
Do you love the original scent of Haiku? It's actually my favorite fragrance.
Just out are three NEW Haiku fragrances by Avon! Let me tell you a little more about these fresh floral scents.
New Avon Perfumes for Women
Avon has released a new line of fragrances for the summer and they are perfect for your next night out! These three new scents mix together to create an unforgettable fragrance that will be perfect for your summer nights. It's an easy way to layer on some extra glamour.
Maybe time to freshen up your perfume cabinet and start wearing something that smells like summertime. With so many perfumes on the market, it can be difficult to choose something that will work for you. Today I'm going to share with you six Haiku fragrances that all smell amazing!
Before I share my favorite Avon perfume for women, let me break down the importance of knowing fragrance notes. It's an easy way to shop for a new fragrance, as you'll know exactly what perfume notes are right for your personality and taste.
Why Shop from Perfume Notes
When you go to a perfume store, you might be overwhelmed by the number of choices available.
You want something that smells good and makes you feel confident, but it can be hard to find exactly what you're looking for.
Perfume notes make it easy to shop fragrances with detailed descriptions and illustrations of top, middle and base notes. Perfume notes are top, middle (heart), and base. Top notes are the first smells you can smell. Middle notes develop after a while, and base notes last the longest.
Take a look at these popular Avon fragrances. I've described them by their perfume notes to make it easier for you to choose that perfect perfume personality match.
Haiku Perfume Spray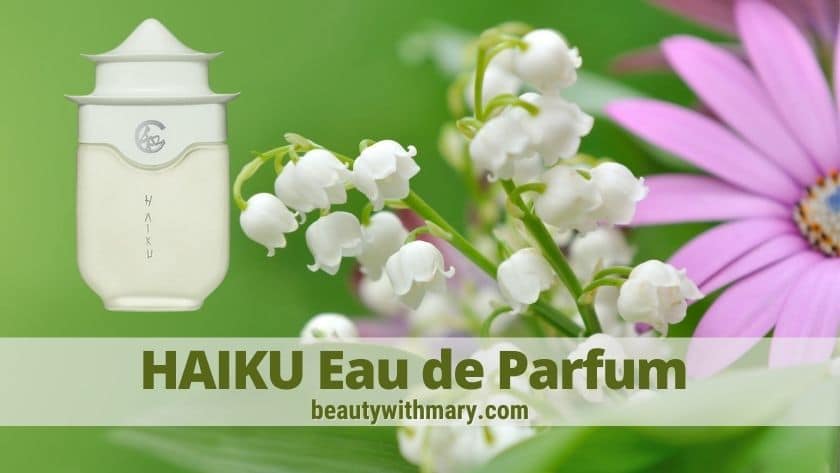 A serene, clean fragrance that's filled with a sense of harmony and elegance.
With Japanese yuzu as its top note, delicate muguet in the middle notes, and blonde woods at its base for an airy finish – this Haiku scent will take you away to a beautiful garden oasis where tranquility awaits you from blooming flowers around every corner!
Haiku Eau de Parfum Spray Perfume Notes
Top: Japanese yuzu
Middle: Delicate muguet
Bottom: Blonde woods
Haiku Reflection Perfume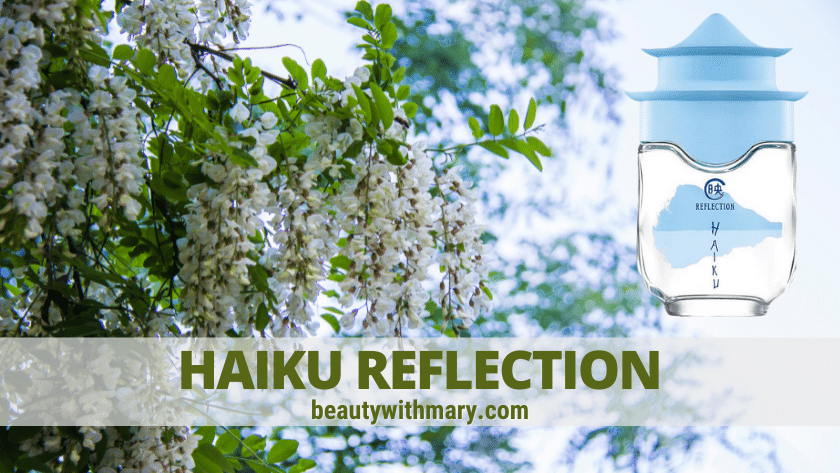 Haiku Reflection Eau de Parfum is a great smelling fresh floral scent. It's light and refreshing, like spring itself!
You will love Haiku Reflection because it smells so good and lasts all day without being overpowering. It's great for year-round wear.
Haiku Reflection Perfume Notes
Top: Radiant water accord
Bottom: Acacia blossom
Base: Amber wood
Haiku Kyoto Flower Fragrance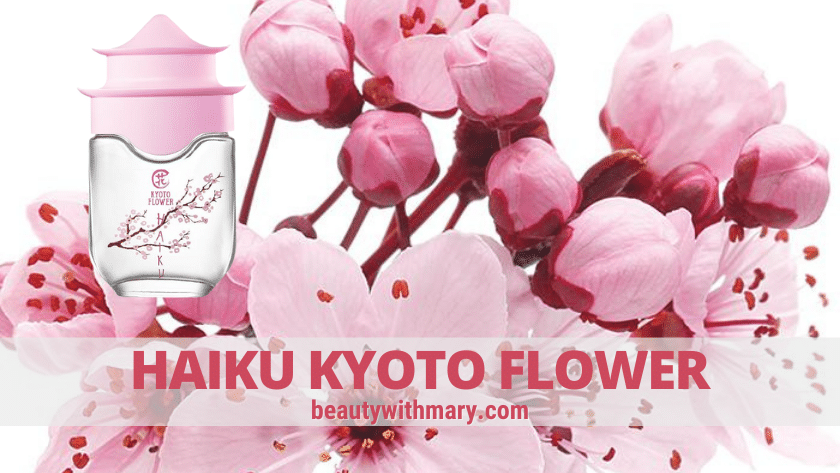 This floral scent will make anyone nearby smell the sweet, floral aroma of white peony, soft cotton musk, and violet leaf. It'll brighten up any outfit!
With the crisp breeze and beautifully blossoming flowers, it's no wonder why this nature-inspired scent is such a popular Avon fragrance for women.
Haiku Kyoto Flower Perfume Notes
Enjoy fresh, floral scents with dewy, elegant and pure notes.
Top: Violet leaf
Middle: White peony
Bottom: Soft cotton musk
Haiku Intense Women's Perfume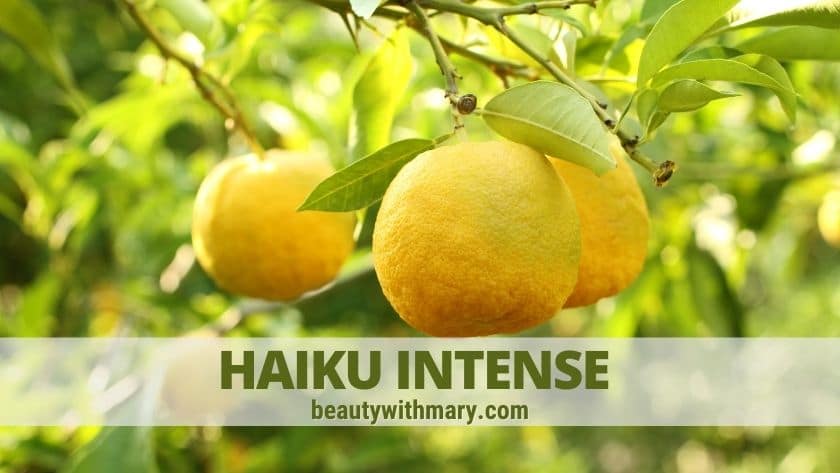 The new Haiku Intense versions of our signature Haiku family have potent, precious ingredients and a longer wear time for an elegant experience that lasts.
Create your own tranquil oasis with the latest version of Serene – luxe clean notes evoke the serenity in nature's garden smell, including Japanese yuzu flowers (blooming) and delicate muguet (scented).
The fragrance is a light floral scent with elegant, pure tones that will make you feel like your skin has been kissed by sunshine on a warm summer day!
Haiku Intense Perfume Notes
Top: Japanese yuzu
Middle: Muguet
Bottom: Blonde woods
Haiku Sacred Intense Perfume
Can't you just imagine the scent of tangerine, rose de mai and driftwood? Fresh & Clean – Fresh floral scents with dewy, elegant and pure notes.
The tangerine is citrusy while the rose de mai offers a hint of floral with its earthiness that makes it perfect for any occasion. Driftwood rounds out the fragrance creating an elegant yet simple finish to such a beautiful perfume!
Cool and refreshing, this scent will instantly clear your head. Spray on pulse points for a clean feminine scent!
These scents will last you throughout any occasion from work or playtime until bedtime!
Haiku Kyoto Flower Intense Fragrance
Delight in an elegant fragrance of violet leaf, white peony and soft cotton musk.
The rich aroma will transport you to a serene garden where the scents lull your senses into pure bliss.
I love Haiku Kyoto Flower Intense for the scent because it's beautiful. It does not overwhelm me, but still has plenty of fragrance that lasts all day. I get lots of compliments when I wear this!
Haiku Kyoto Flower Intense Perfume Notes
Violet leaf
White peony
Soft cotton musk
Avon Perfume FAQ
What does Avon Haiku smell like?
This top-selling perfume has the fragrance of a spiritual garden floral, created with notes of jasmine, citrus and lilies. It is soft yet enchanting in its own way; perfect for those who want to feel free as they wear it.
Does Avon still have the Haiku skin softener?
The Avon skin softeners are available for purchase again. This is a rich, creamy fresh floral scented softener.
What are the new Haiku Intense Avon perfumes?
* Haiku Sacred Intense
* Haiku Kyoto Flower Intense
* Haiku Intense
What is the best smelling Avon perfume?
Top 10 Avon Perfumes
1. Ginza Stefany in My Arms
2. Studio 1886 Gilded
3. Free 02 For Her
4. belif – The Garden
5. Far Away
6. Far Away Infinity
7. Haiku
8. Live Out Loud
9. Rare Diamonds
10. Rare Gold
Which Haiku by Avon Perfume is Right for You?
If you're looking for a new fragrance this summer, check out these three new perfumes from Avon's Haiku perfume collection. The new Haiku perfumes are as beautiful and delicate as the flowers they're named for. The fragrances are available in both traditional and intense versions which means that there is something for every occasion. You can also find these Avon perfumes sale now on my Avon online store.
What do you think about these new fragrances? Would you wear them this summer? Share your thoughts here on my blog!
---
How to Buy Avon Products Online
View our latest Avon online brochure for your favorite cosmetics, skincare, jewelry, and perfumes. Discover the latest in beauty & fashion with this year's most iconic looks. Find the top Avon products.
Enjoy free shipping on orders $60 or more. PLUS you will get an Avon free gift with your purchase just for shopping with Avon Rep, Mary Bertsch.
Find the current Avon free shipping codes to save you even more money.
How to Join Avon and Earn Extra Money
If you want to earn extra money or work from home, selling Avon may be for you. You can create your side hustle, become an Avon representative online, and make some extra cash.
Selling beauty products online is another avenue to generate income through blogging or being a beauty influencer on Instagram.
You can take advantage of the freedom and flexibility of working from home by starting a side hustle. Why not learn more about becoming an Avon representative if you want to make part-time money?